If you think Instagram is the domain of the young, you've thought wrong! There's much inspiration to be found for women over 50. From users who celebrate style and fashion to profiles dedicated to travel and food, there's plenty to enjoy every day.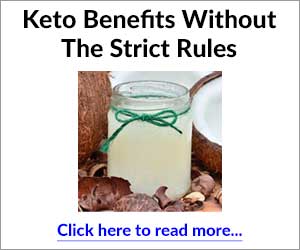 Read on to discover some of our favorite Instagram sites for a daily dose of inspiration.
1. Age Of Happiness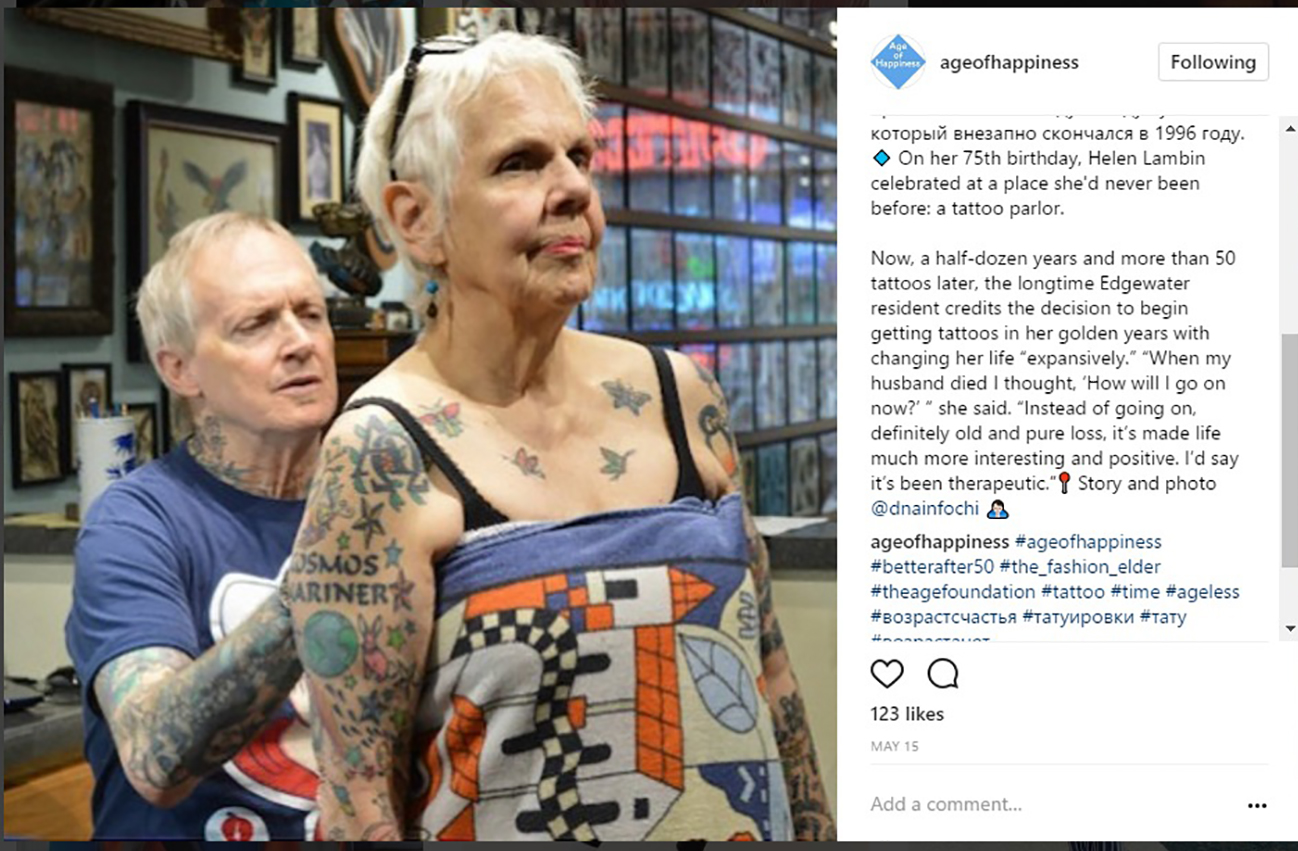 Launched in 2010, The Age Of Happiness is an international project designed to change people's perspectives of life after 50. They capture people who still remain healthy, energetic, happy and youthful over 50—and into their 70s, 80s, and 90s—interviewing them and sharing their photos.
You can follow them on Instagram @ageofhappiness.
2. StyleSudest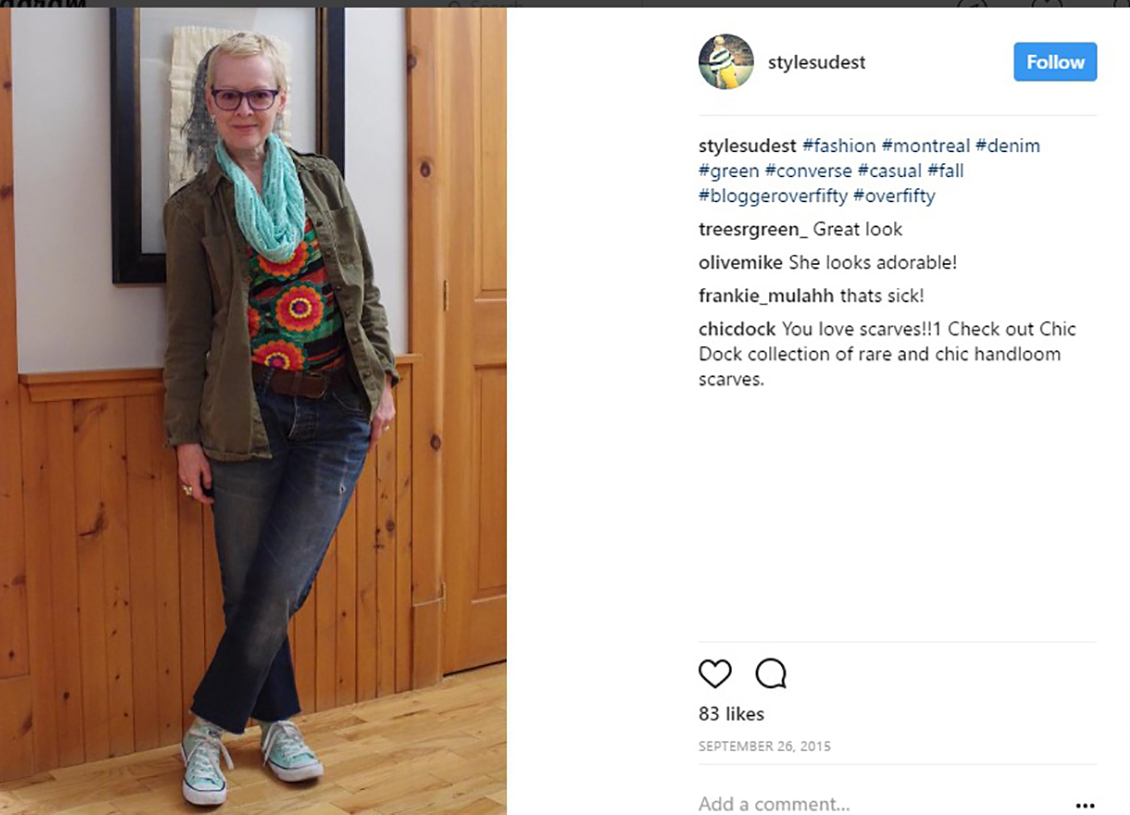 Ariane LaSalle, who describes herself as "Out of the box at 56, fabulous, and oldest blogger in Montreal, Canada," is the brains and beauty behind StyleSudest. Her Instagram account celebrates style, color, and fashion, proving that you can look your best at any age. Follow Ari @stylesudest.
Our next one is all about women who have no time to slow down…
3. No Pause For Menopause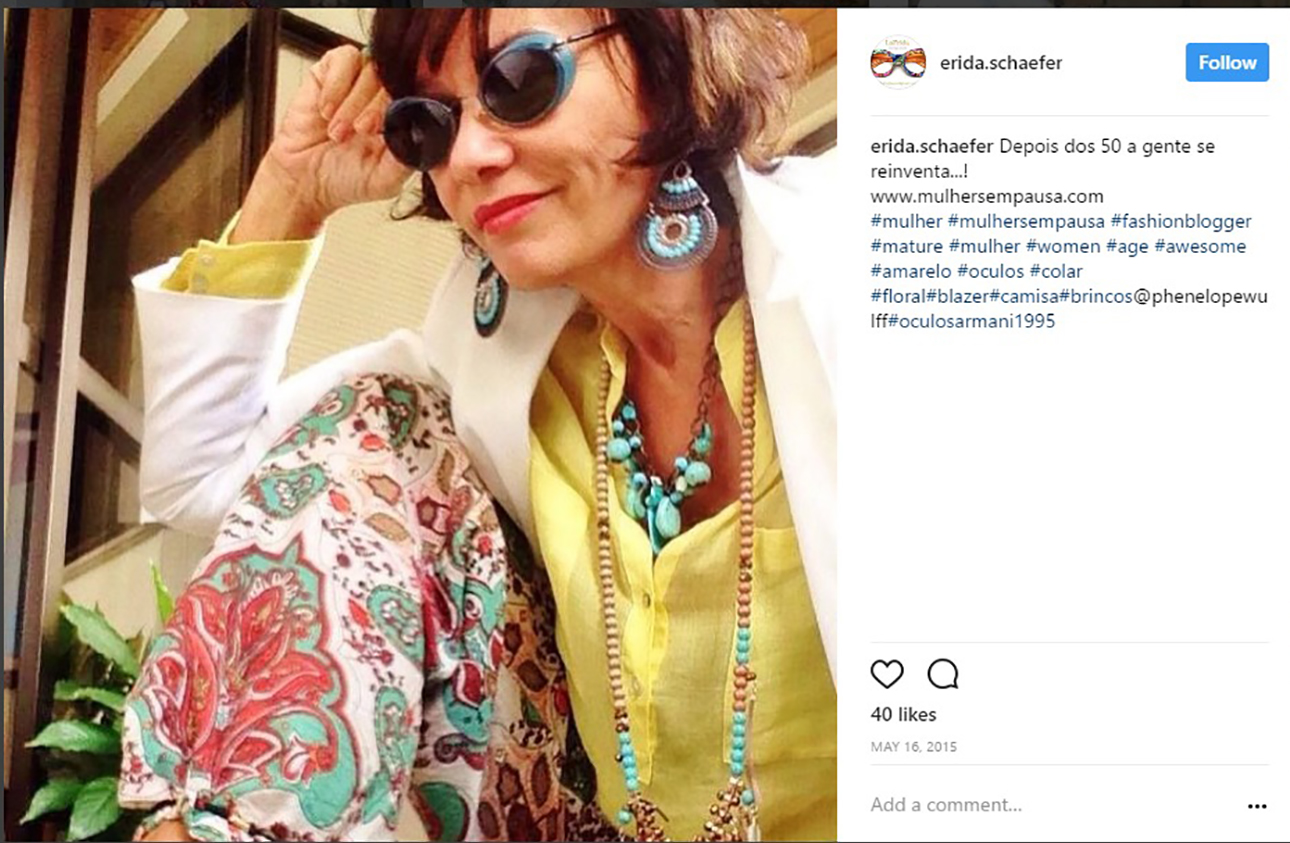 Erida Schaefer hails from Brazil and exudes a lifestyle that, as her bio says, takes "no pause for menopause."
She designs and handpaints glasses and sunglasses, and her feed is filled with positive messages celebrating women who aren't afraid to embrace and celebrate the fact that they might have a few lines on their face. Find her @mulhersempausa.
4. Style At A Certain Age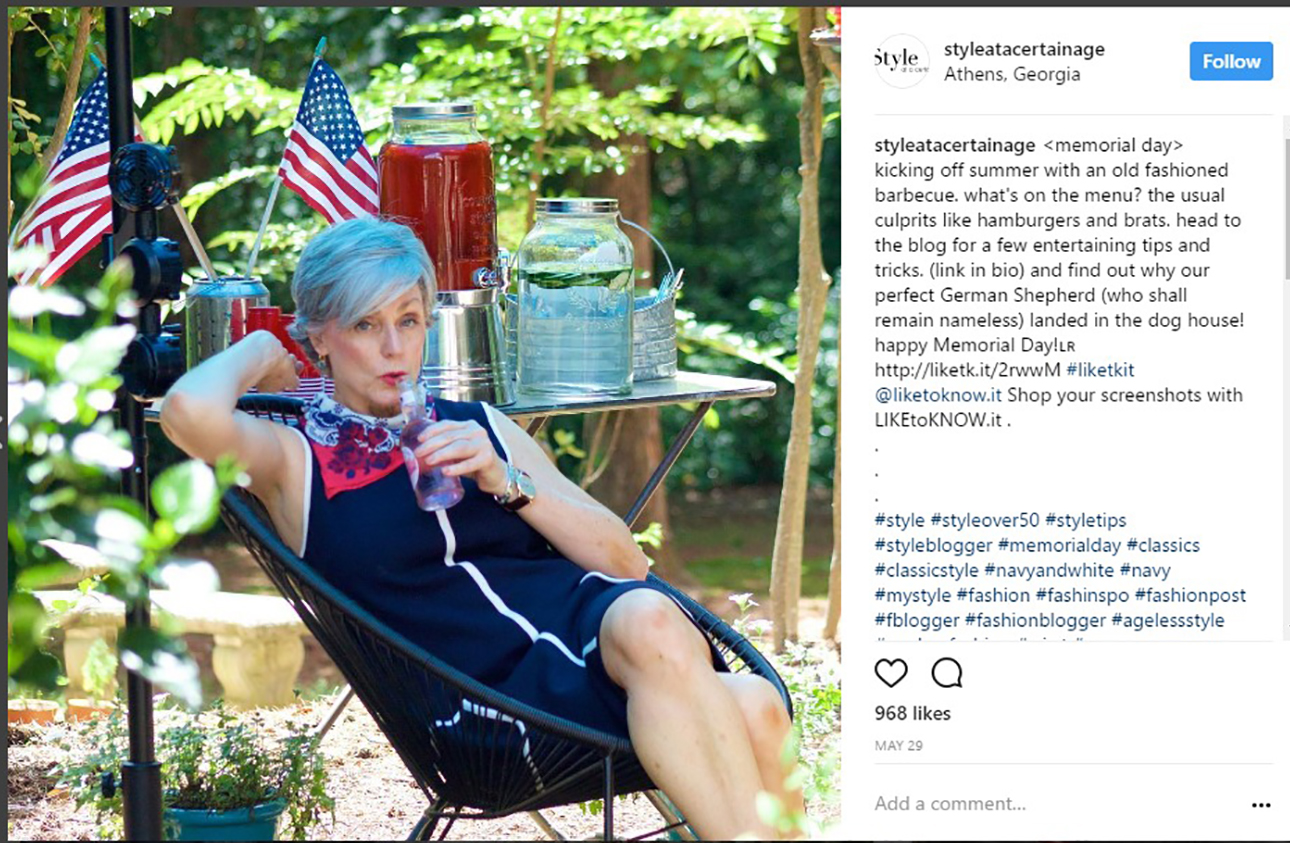 Beth Djalali is a southern belle who's a firm believer that a beautiful closet can be built with affordable pieces that don't have to break your bank. She posts daily outfits of the day to encourage other women to embrace their own personal style as well. You can follow her @styleatacertainage.
If you're into fashion, we've got another for you…
5. Chic Over 50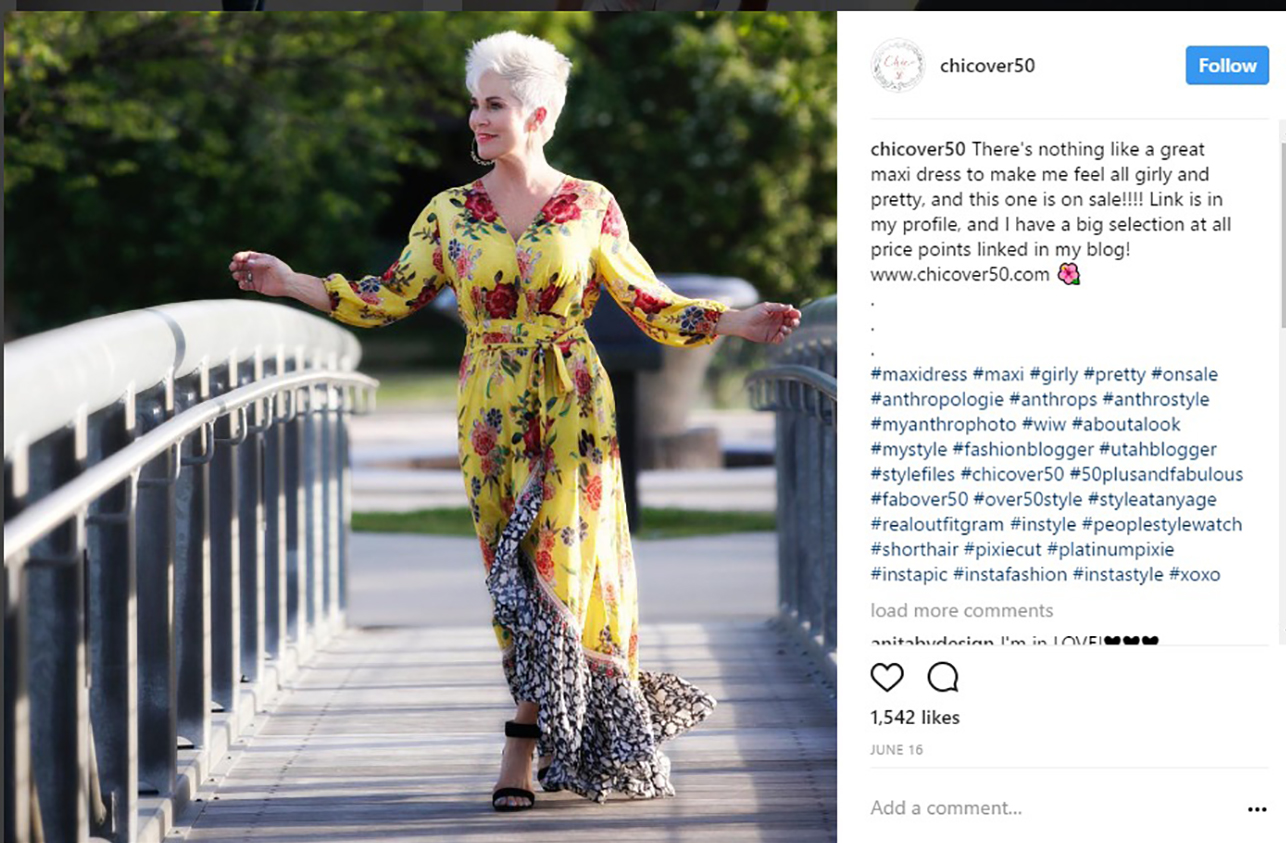 Shauna says that she started Chic Over 50 on a whim, as a hobby, just a way of putting some pictures up for her friends to look at for ideas. It has since blossomed into an immensely popular site, inspiring women to look and feel confident and beautiful. Find her on Instagram @chicover50.
6. Madame Hall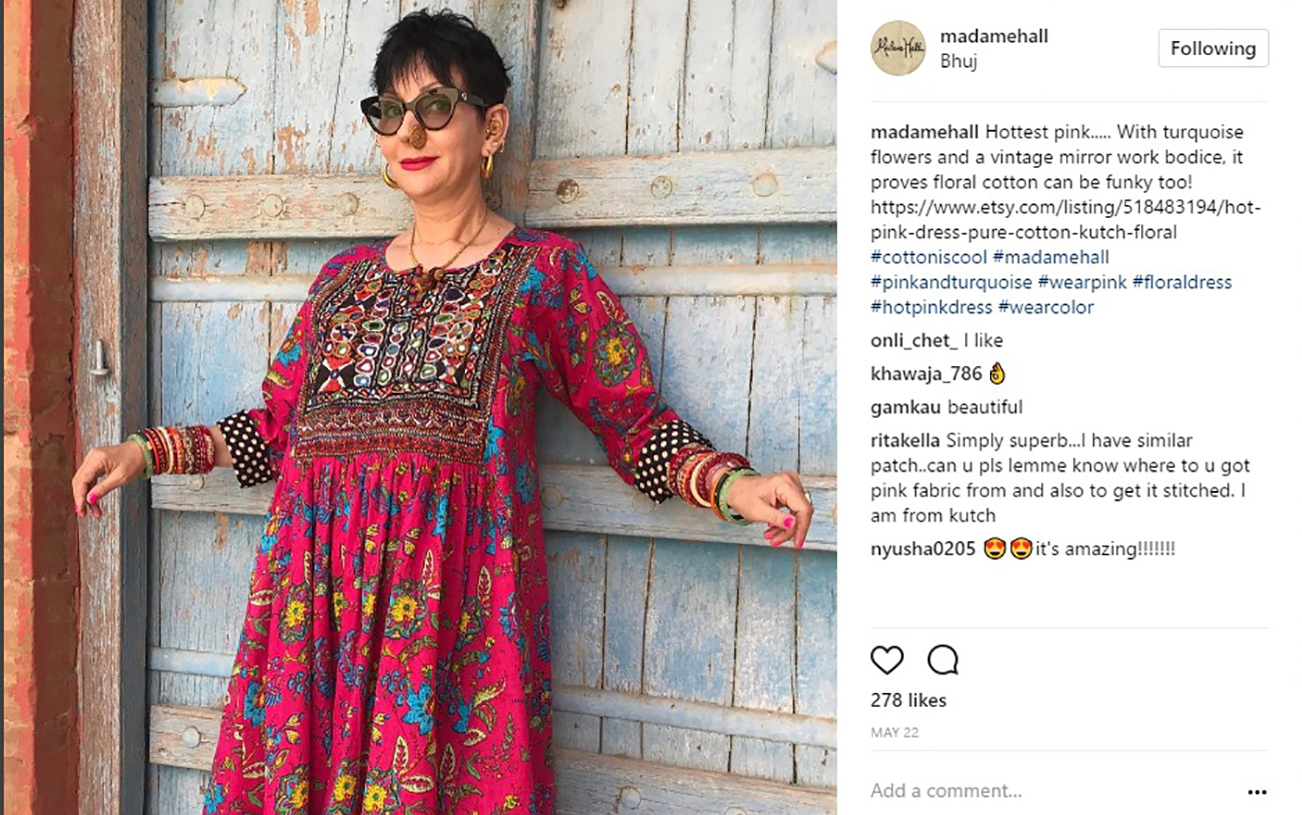 Lisa Hall is an Australian designer who crafts apparel inspired by exotic Indian textiles. She fashions beautiful one-of-a-kind clothes for the urban bohemian from handmade fabrics and vintage embroideries.
She says her aim is to provide quality clothes that will enhance women's lives with color and imagination, catching compliments every time you wear them. Follow her @madamehall.
7. The Silver Stylist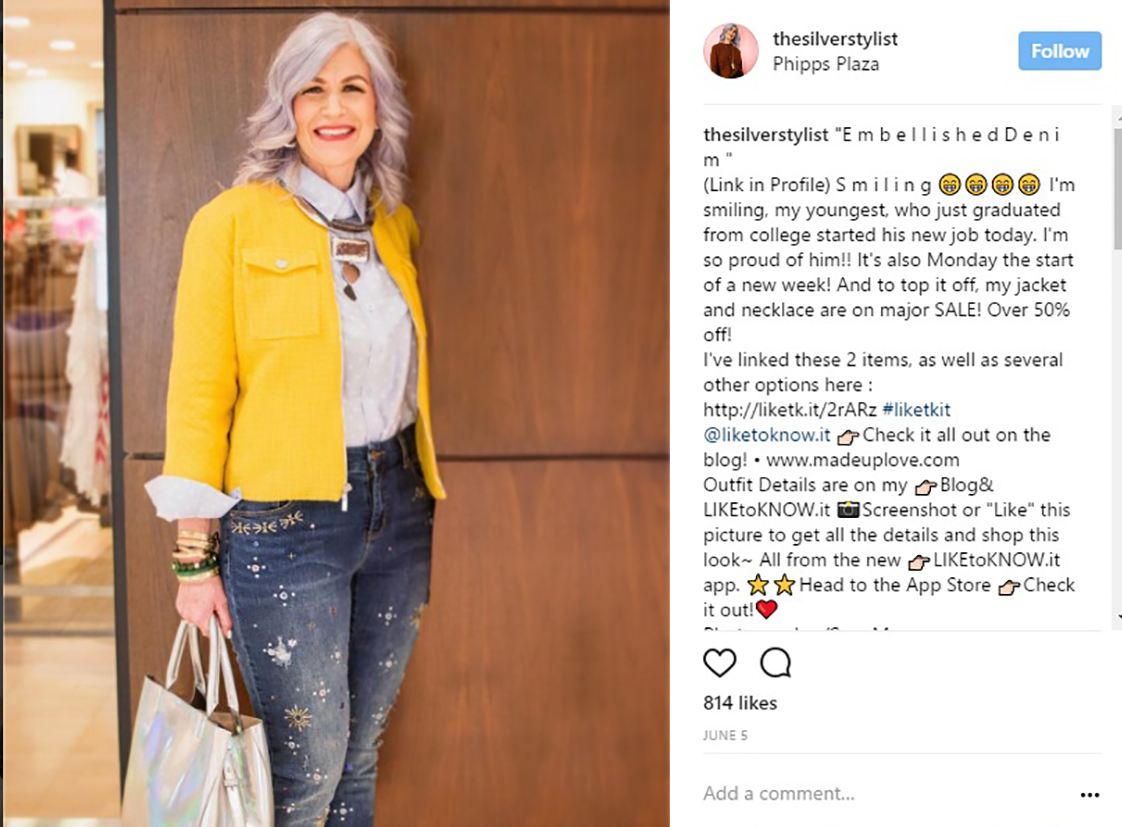 Lisa Hale is an Atlanta-based stylist, makeup artist, and blogger who loves everything fashion and style. She wants to encourage women to rekindle their fire to be special, to find their identities outside of being a wife and mom, and to confidently find who they want to be. You can find Lisa @thesilverstylist.
Our next one is great if you need a smile!
8. Baddie Winkle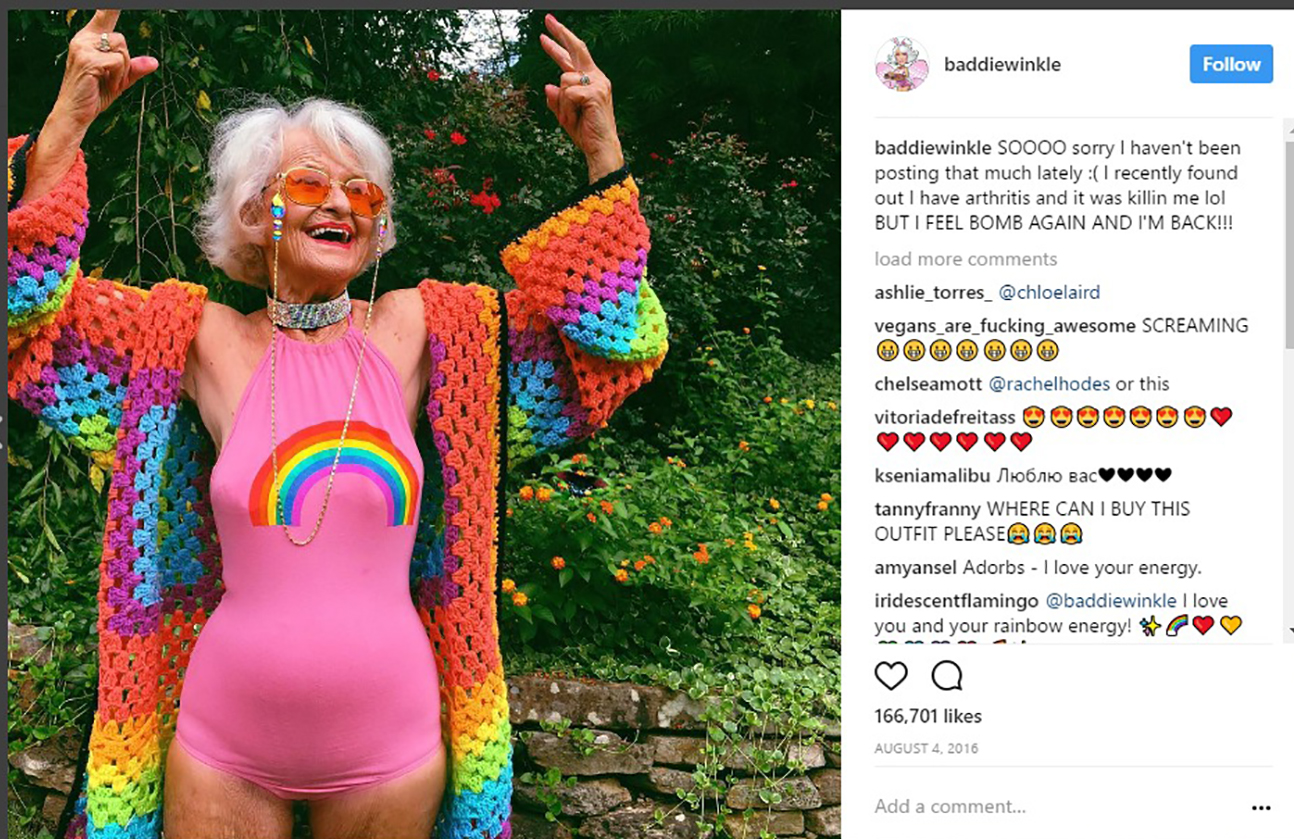 With the motto "stealing your man since 1928," this great-grandmother has taken Instagram by storm with her hilarious posts. Baddie Winkle is 86, from Williamstown, Kentucky, poses in daring swimsuits, takes photos while popping her daily pills, and videotapes herself dancing.
With over 3 million followers, she's living proof that
9. National Park Foundation
The National Park Foundation is the official charity of America's national parks. It's rooted in a legacy that began more than a century ago when private citizens from all walks of life took action to establish and protect our national parks.
Their Instagram page will fill your feed with beautiful pictures of parks that will inspire you to #FindYourPark. Follow them @goparks.
10. Pose Pedal Pace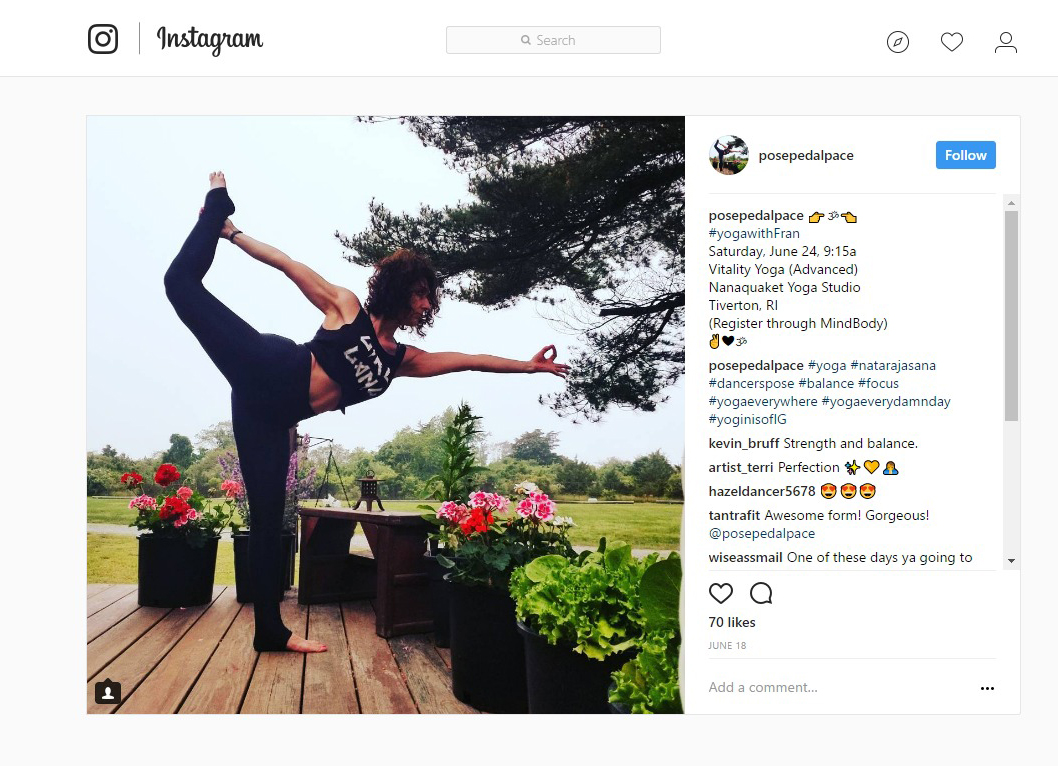 Frannie Prentice is a cyclist and yoga instructor who proves that it's never too late to get fit. She's proud to say that she's "no longer slave to a scale, nor to a once-debilitating case of Crohn's disease."You can follow Frannie for a daily dose of yoga poses, cycling inspiration, and encouragement to "just do you" @posepedalpace.
You can follow Frannie for a daily dose of yoga poses, cycling inspiration, and encouragement to just do you @posepedalpace.
Read on for more fitness inspiration…
11. Chris Freytag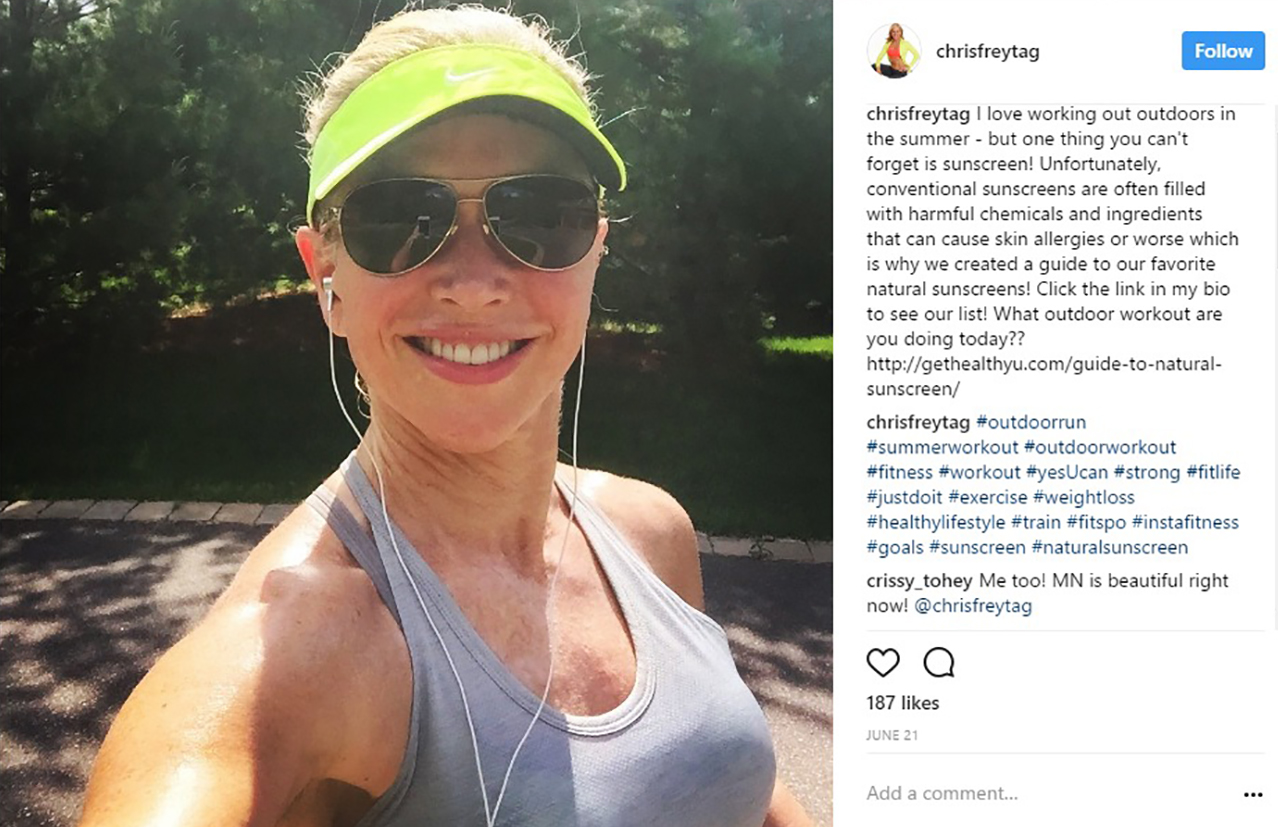 Chris Freytag is a 49-year-old fitness trainer, motivator, mom, and founder of Get Healthy U and Get Healthy U TV, encouraging women to look and feel great. Freytag reminds her clients that there's no such thing as a perfect body and that being perfect would be boring anyway.
She posts workout videos and inspiring quote images on her feed @chrisfreytag.
12. Yummly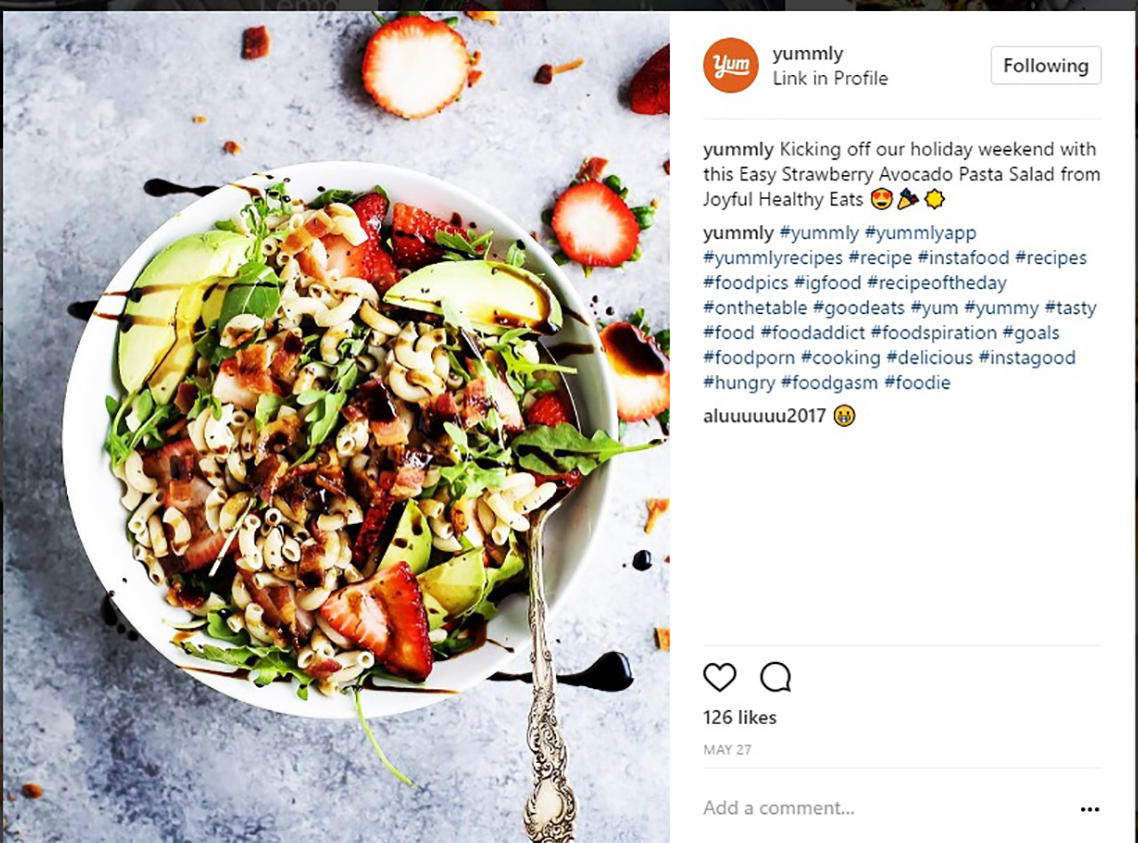 If you follow Yummly on Instagram, it's going to make you hungry! Your feed will be filled with pictures of delicious recipes for meals and snacks that are designed to be quick and easy to prepare. Yummly's mission is to make it easier for foodies to do what they love: cook, eat, and share. Find them @yummly.
Up next is a great source of motivation…
13. Herb Silverman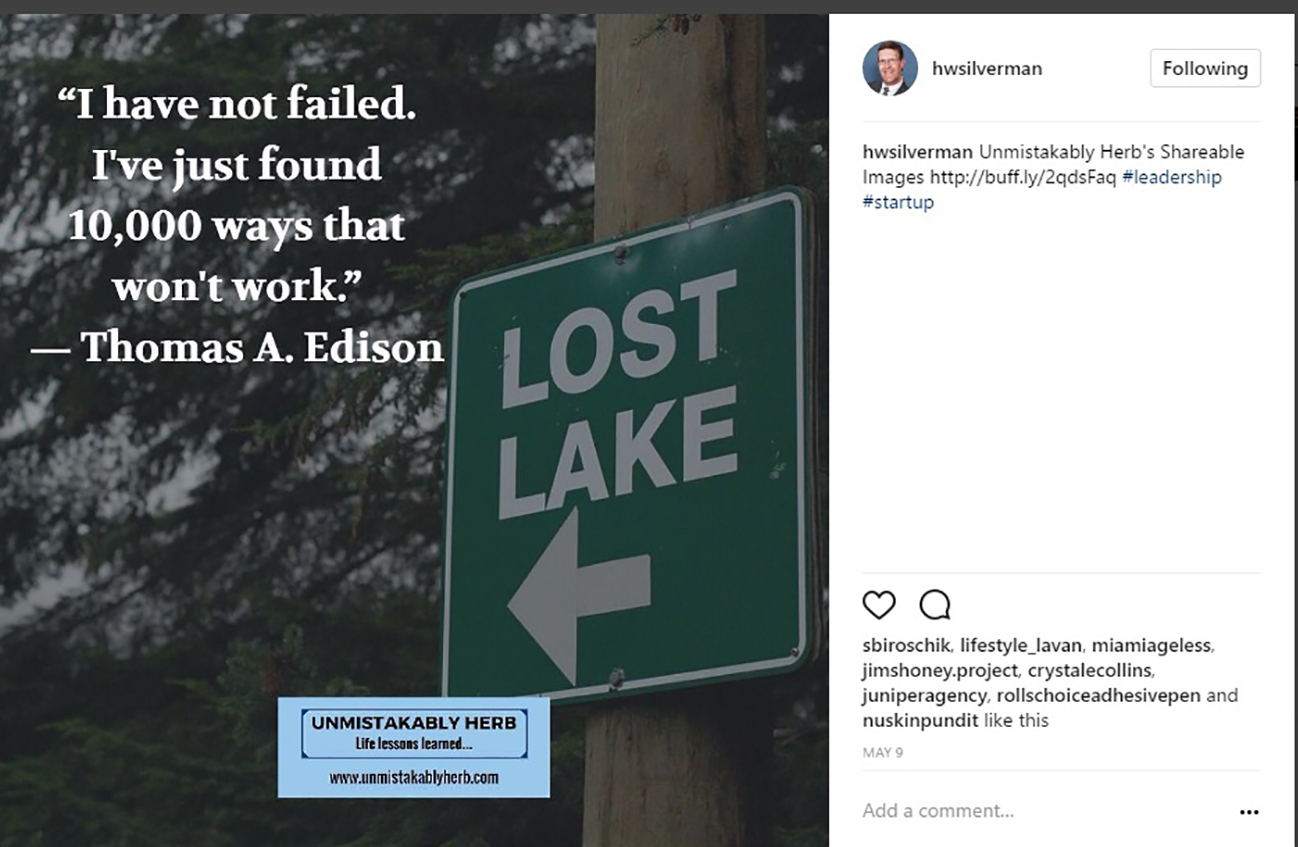 Herb Silverman suffered a massive stroke on his right side in 1991 when he was 27 years old and acquired aphasia, a language disorder that affects his ability to communicate.
Rather than let that slow him down, though, he has used that experience to become an advocate for "life lessons learned." His feed is filled with motivational quotes and inspiration every day. Follow him @hwsilverman.
14. Alternative Ageing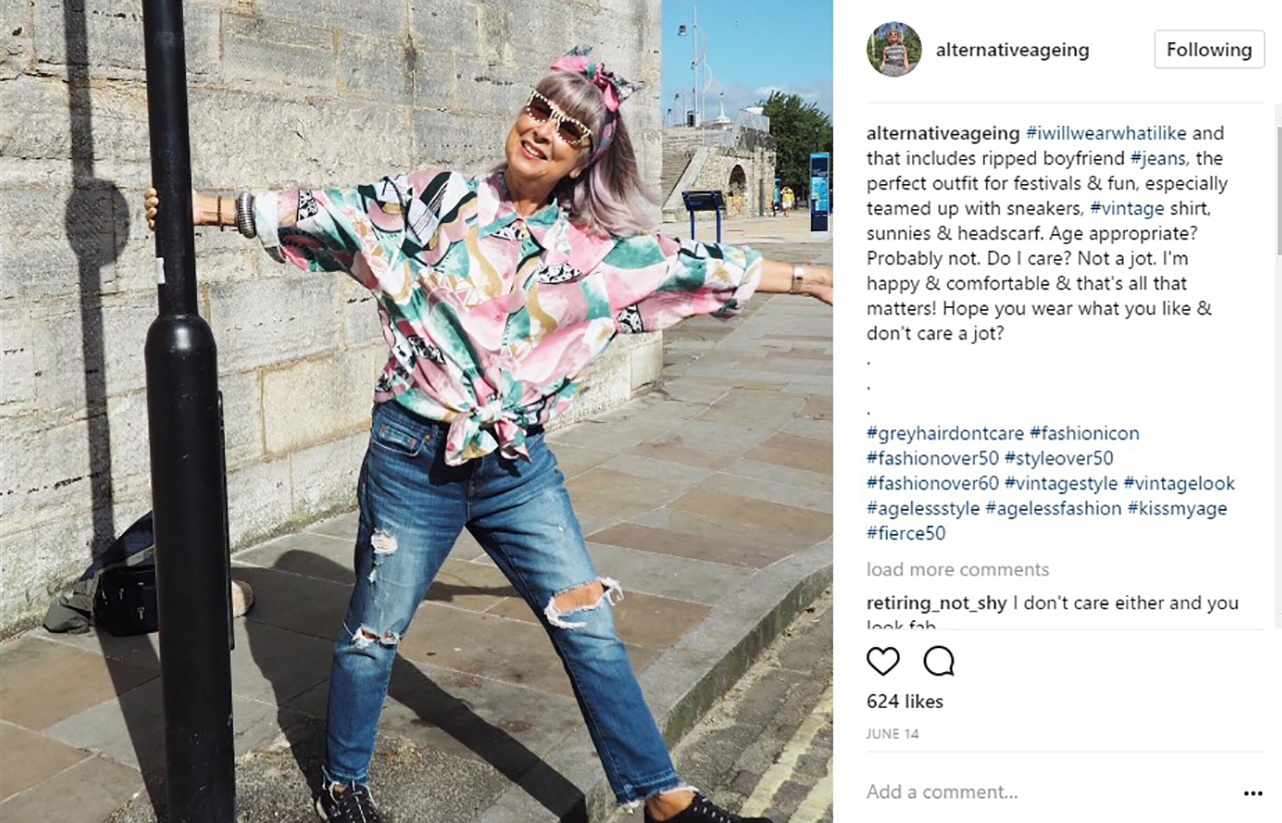 Suzi Grant started the Alternative Ageing Blog in late 2014 to share all the things she loves and knows about: health, nutrition, fashion, and style. She calls herself "the nutritionist with a passion for fashion" and shares top tips on looking good and feeling great, whatever your age. Check out her Instagram feed that's filled with beautiful pictures of food and fashion @alternativeageing.
Read on to discover another great feed to inspire you to get out and about!
15. U.S. Department Of The Interior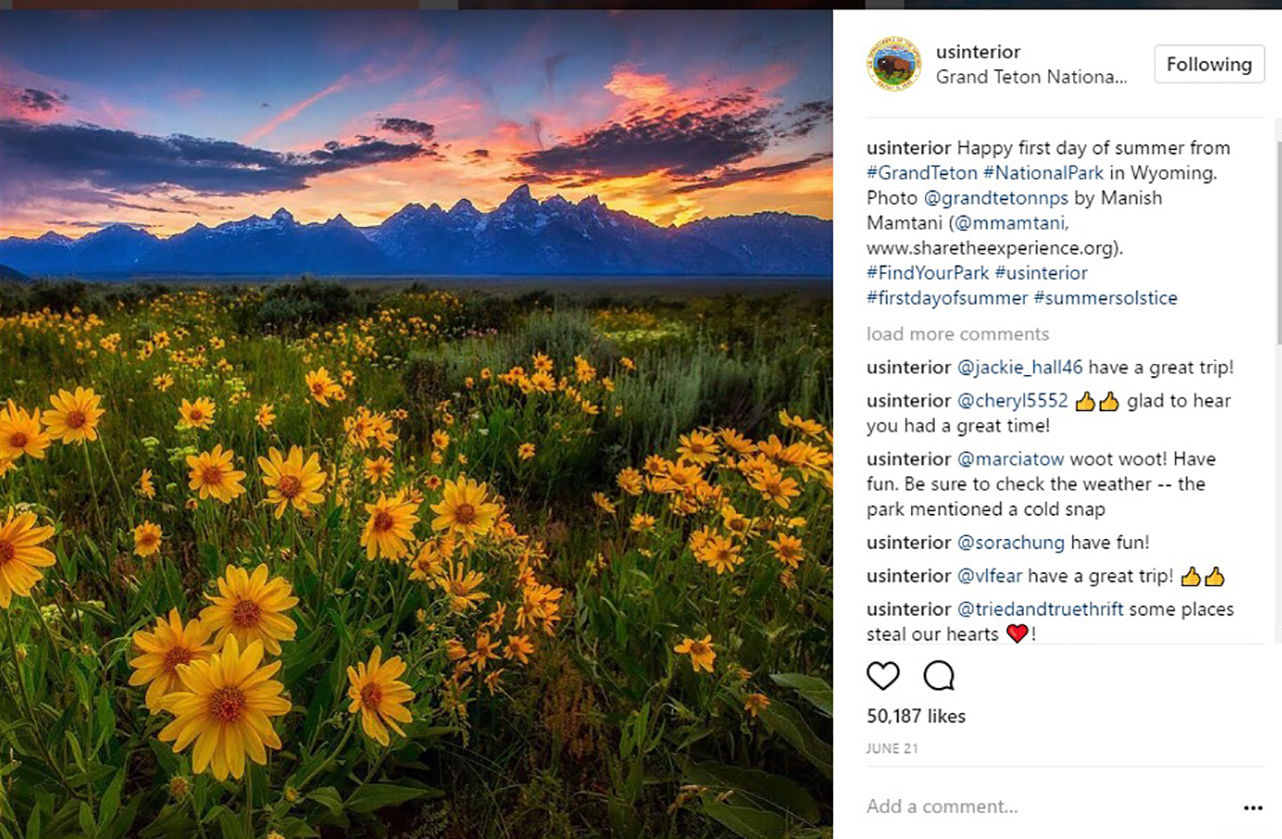 The official Instagram for the U.S. Department of the Interior posts photos of parks from all across the country, along with interesting facts and information about the parks.
There's nothing like pictures of beautiful places and spaces to inspire you to get out there and explore the great outdoors. Find them @usinterior.
16. Fab Over Fifty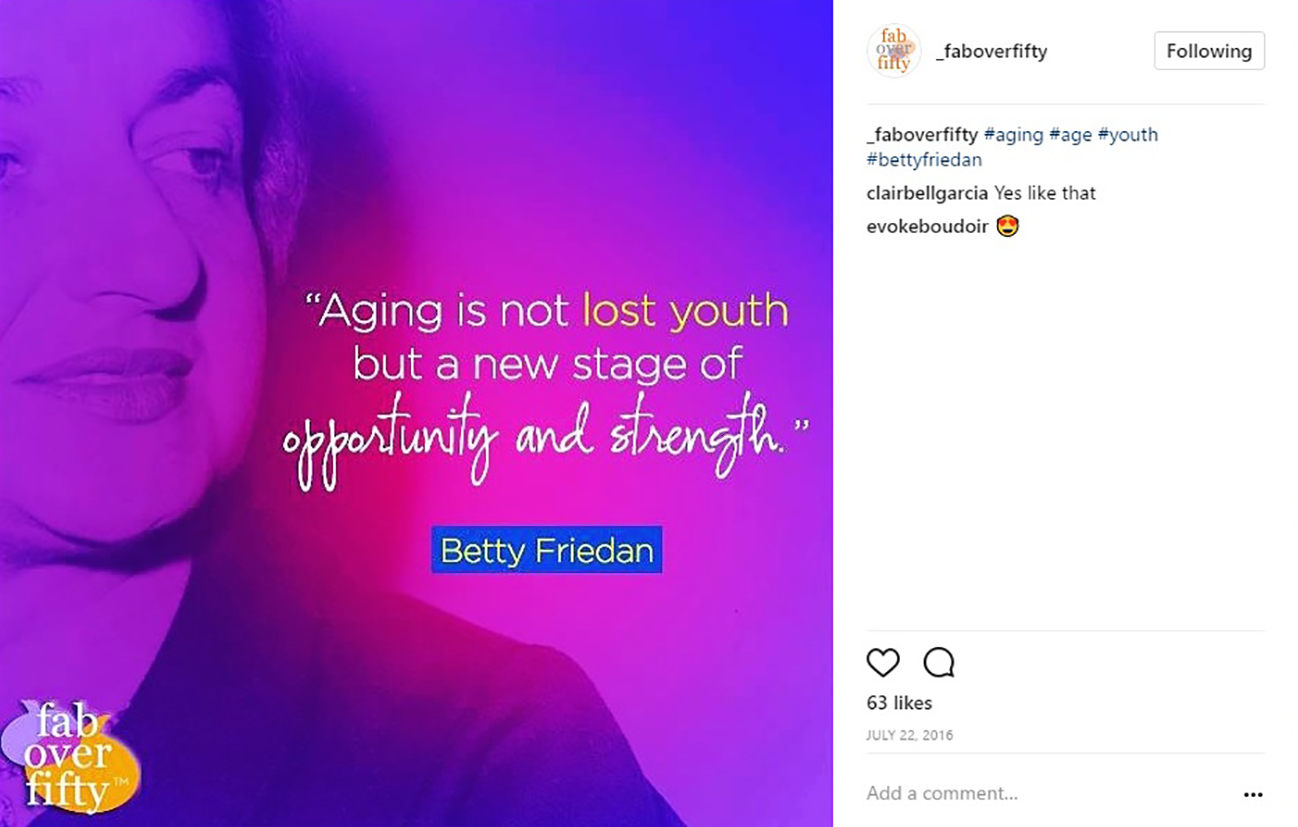 Fab Over Fifty embraces the complete lifestyle of fabulous women over fifty, including beauty and style, health and wellness, sex and relationships, careers, and experiences. They regularly post interesting questions on their Instagram feed to encourage conversation among their followers. You can follow them @_faboverfifty.
The next one is great for a shopper…
17. Truth In Aging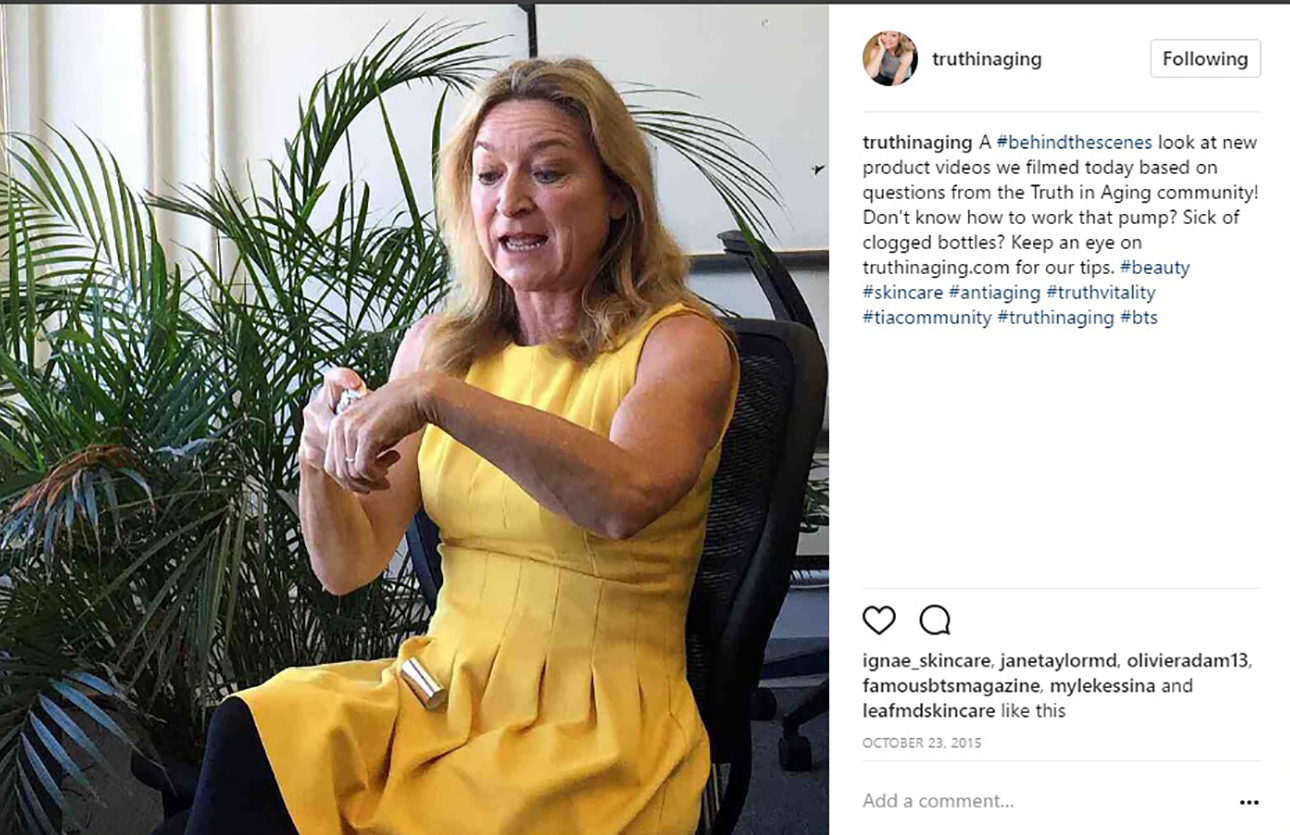 Marta Wohrle started Truth In Aging with a mission to offer truthful and unbiased guidance to people seeking to improve their physical health and appearance through skin care, hair care, and health and beauty products.
Real women and men test every product for at least 30 days and write an objective review to share their experiences with others. Find them @truthinaging.
18. Lifestyle Fifty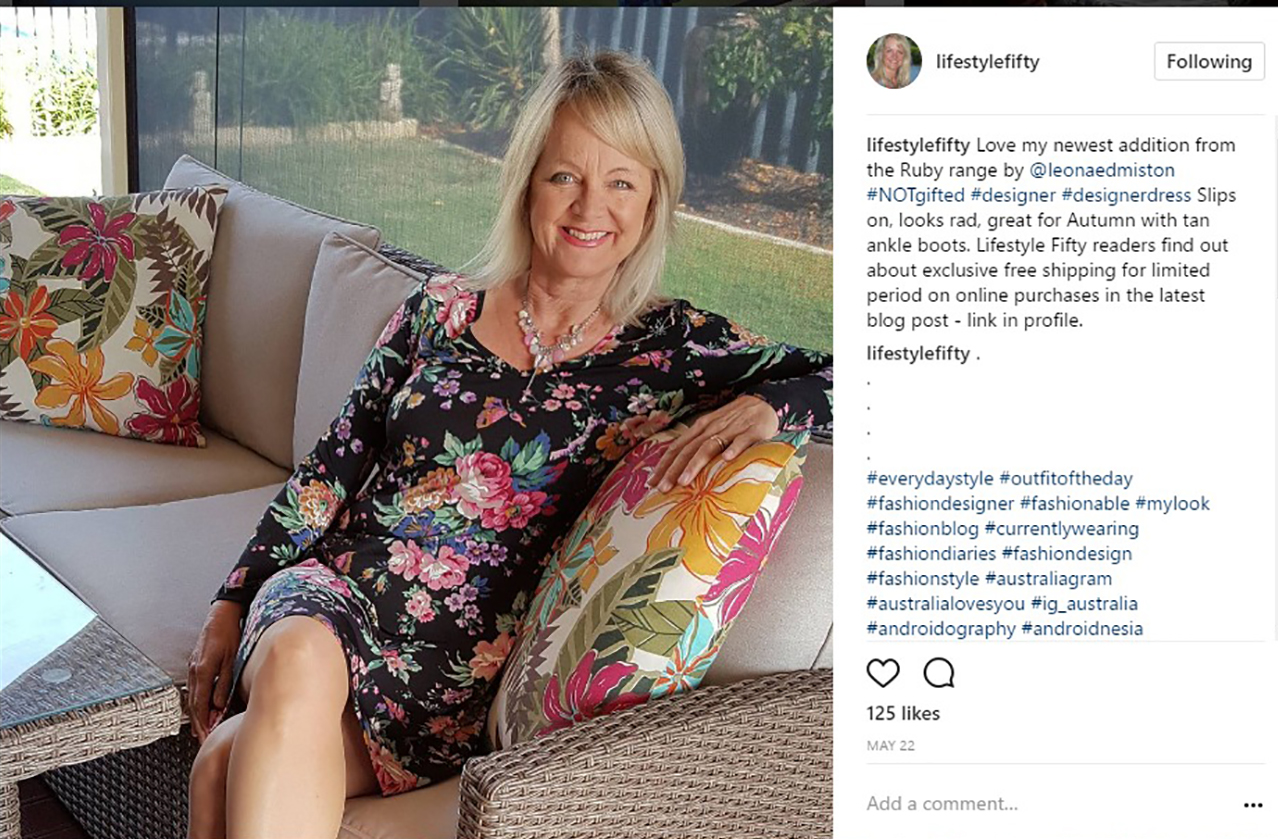 Johanna Castro says that she started Lifestyle Fifty to "be a torchbearer for women to embrace aging fabulously and to navigate getting older healthily, gracefully (and disgracefully) but always in style."
Posts are linked to ideas about how to age gracefully, keeping fit, looking stylish, having fun and doing well too. Follow her @lifestylefifty.
19. 10 Seconds With Gma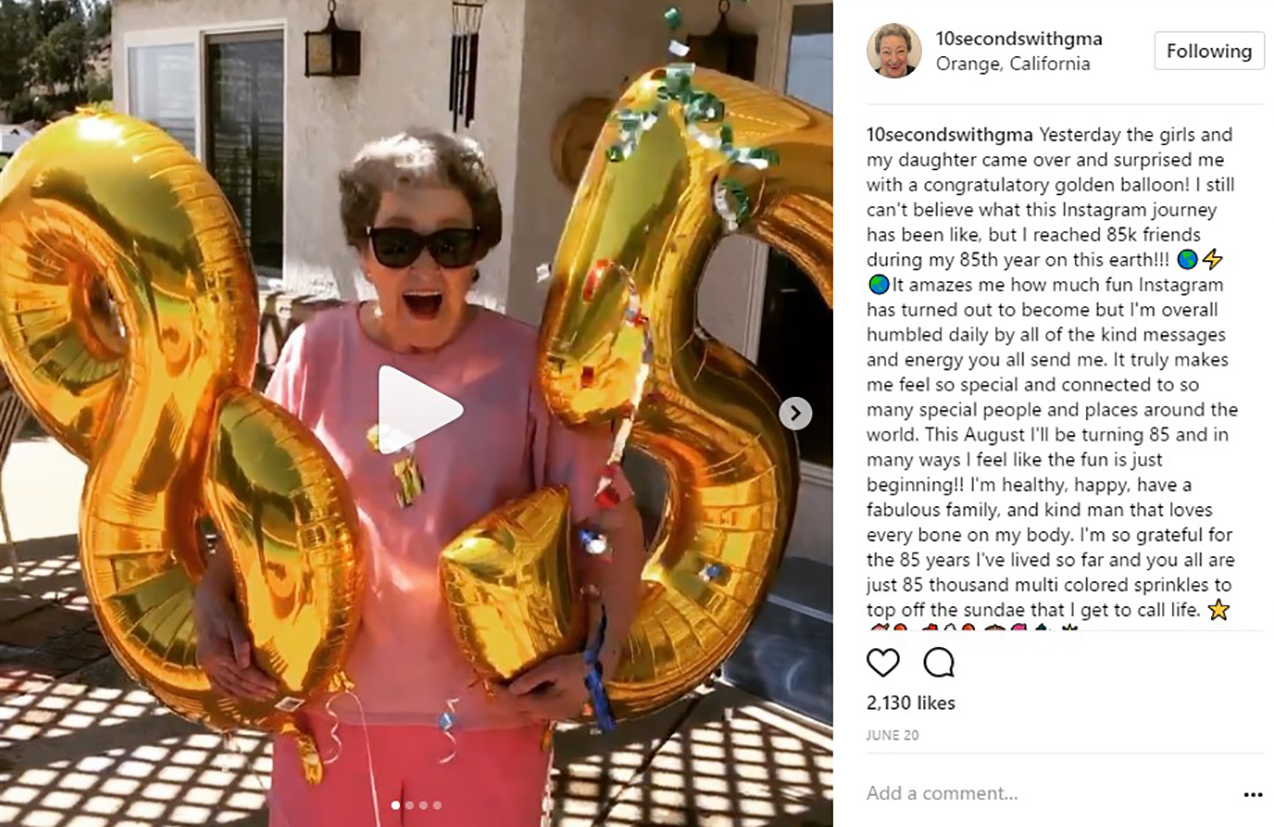 Patsy is an 85-year old breast cancer survivor and self-professed Candy Crush addict. Her famous Instagram account was created by her three adult granddaughters who started out filming and capturing her whimsical nature in secret!
Now she posts 10-second videos to let us in on her active and joy-filled lifestyle. She's a charming example of what it means to age gracefully! Catch up with her @10secondswithgma.
20. Karl, The San Francisco Fog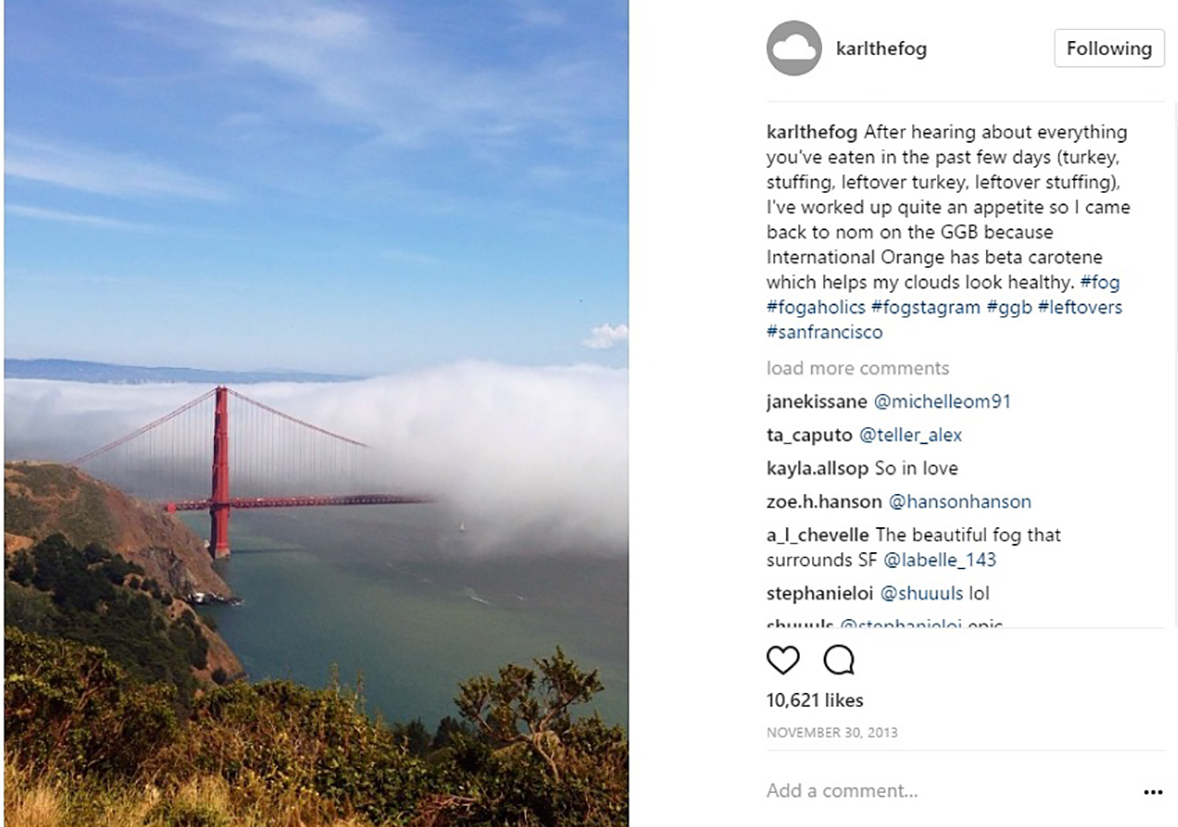 If you left your heart in San Francisco, maybe it's met Karl, the San Francisco Fog sometime along the way.
This funny Instagram feed dedicated to those famous San Fran foggy days and nights will fill your feed will beautiful pictures of the Bay City and hilarious commentary to boot. Follow Karl @karlthefog.