The Keto Carbs Cookbook That Burns Fat & Flattens The Belly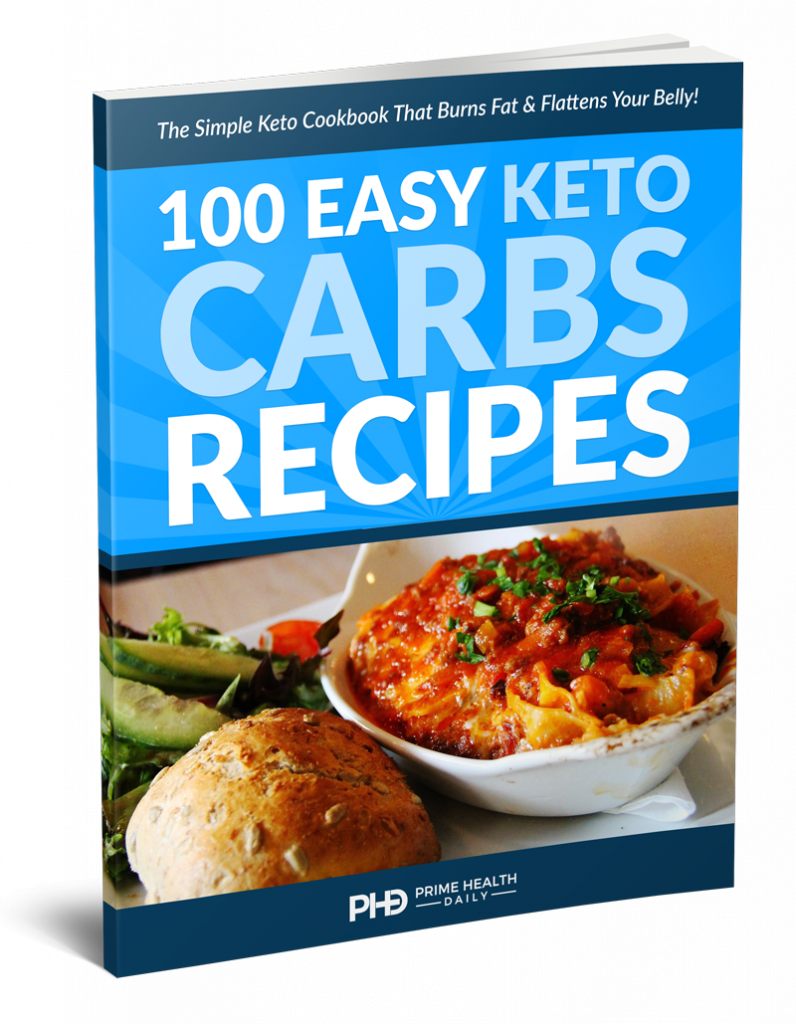 Digital (PDF)
$31.95
$15
(Save 53%)
instant access
Add To Cart
Hard Copy Shipped To You (+Digital FREE)
$31.95
$15
(Save 53%)
+s/h
Add To Cart
Most Popular
Clear Directions: There's no shortage of bread and pasta recipes out there. But a lot of times the directions aren't as clear or precise as they need to be. And just adding one more teaspoon of this or that can completely ruin the flavor of your keto-friendly "carbs." So we've included strict to-the-gram measurements so even brand new bakers can bake savory meals and breads that their family and dinner guests can't stop talking about.
Taste-Tested To Perfection: Many readers have absolutely fallen in love with these recipes. So not only can you bake with confidence (even if you've NEVER baked before) knowing the final product will look just like the picture… but you can be sure your family, friends, kids and whoever else (even if it's just you) are going to love every bite of these delicious creations.
Simple Prep: Most of the 100 Easy Keto Carbs Recipes can be made with little more than a mixing bowl and a spoon. Takes only 15-minutes of actual prep. And then all you have to do is pop the dough in the oven… and wait for the mouth-watering aroma of healthy, body-slimming breads and pastas to fill your home.
Allergy Substitutions: If you have allergies and food intolerances, it can be difficult to find baking recipes your body agrees with. But don't let that stop you! Because inside 100 Easy Keto Carbs Recipes we also include a section on healthy substitutions for eggs, nuts and dairy.
Complete Nutrition Info: If you're keeping track of your carbs or calories, we've got you covered. With each recipe, you'll get complete nutritional information, including macronutrient ratios and net carbs per serving. So you can enjoy your breads and pastas and stay in fat-burning mode with every bite!
† STATEMENTS ON THIS WEBSITE HAVE NOT BEEN EVALUATED BY THE FOOD AND DRUG ADMINISTRATION. PRODUCTS ARE NOT INTENDED TO DIAGNOSE, TREAT, CURE OR PREVENT ANY DISEASE.