The Keto Carbs Combo Plan That Burns Fat With Strategic Carbs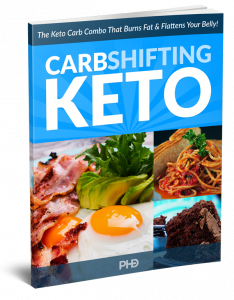 Digital (PDF)
$59
$39
(Save $20)
instant access
Add To Cart
Hard Copy Shipped To You (+Digital FREE)
$59
$39
(Save $20)
ships free
Add To Cart
Most Popular
Look and feel up to 10 pounds lighter in the first 10 days…
Reduce belly fat and shrink the waistline…
Feel fuller with healthier eating habits…
Enjoy your favorite carbs to strategically burn even more fat…
Burn fat for a daily energy boost…
<strong>FREE Bonuses</strong>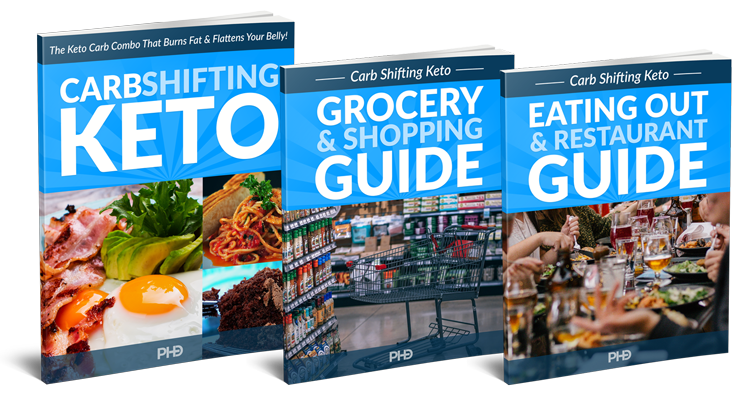 The CSK 'Grocery & Shopping Guide'
Wondering about which keto foods to avoid and which keto foods to say yes to is now a thing of the past with this life-saving guide in your hands. You'll also have a list of all the wonderful carbs you can still enjoy while burning fat with the carb shifting keto method!
The quick tip that ensures keto grocery shopping success before you ever touch the shopping cart…
2 powerful methods to make filling your pantry and fridge full of fat burning carb shifting keto foods as easy as apple pie…
Our chef's secret to blasting normally bland keto foods into the flavorful delights you'll come to love…
The complete carb shifting keto shopping list…
The best proteins, fats, veggies, drinks and carb shifting carbohydrates for your ultimate fat burning success…
and more grocery shopping, fat melting tips!

The CSK 'Eating Out & Restaurant Guide'
Yes, with this handy little guide, you can now enjoy eating at your favorite restaurants with family and friends, without shame, while still burning fat away with the carb shifting keto lifestyle!
The 1 thing you MUST do before you step foot in any restaurant…
How to quickly use your mobile phone to stay in fat burning mode while eating out…
The 1 thing you must AVOID when eating out at parties or with family or friends…
How to keep melting away fat in fine dining and fast food restaurants, and yes… even buffets…
A neat little trick to go from eating out right back to home cookin' without killing your fat burning results…
and more eating out fat burning keto tips!
† STATEMENTS ON THIS WEBSITE HAVE NOT BEEN EVALUATED BY THE FOOD AND DRUG ADMINISTRATION. PRODUCTS ARE NOT INTENDED TO DIAGNOSE, TREAT, CURE OR PREVENT ANY DISEASE.