Looking for a delicious way to get your healthy fats in?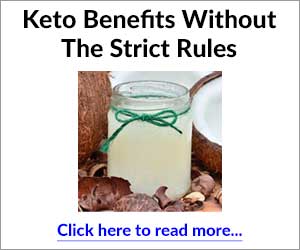 Turn to peanut butter. Peanut butter is an incredibly versatile fat source that will do your body so very well.
It provides a nice dose of monounsaturated fat, dietary fiber, protein, and contains only a few grams of sugar. If you purchase natural peanut butter, you can also get it completely sugar free.
Peanut butter is very filling, so despite it's high calorie nature, it can go a long way towards reducing hunger on your diet plan.
Just watch your serving size and there's no reason you can't add it to your fat loss diet. And, for building muscle, it's perfect.
The calorie dense nature of it makes it ideal for getting your calorie intake up higher.  And everyone could use a little more muscle to power through the day, no matter what your age is.
Need some serving ideas? Try this with your peanut butter:
Stir it into some low fat, plain Greek yogurt
Add it to protein smoothies
Spoon it into celery stalks for a low carb snack on the go
Serve it with a banana or apple to make a more complete snack
Mix it into your oatmeal in the morning
Combine it with soy sauce, garlic, and oil for a pad Thai sauce to use on your stir-fry
Don't overlook this delicious food any longer!