As we get older, most of us worry about our weight, heart disease, or even our risk of having dementia. But few of us think about how our teeth affect our overall health.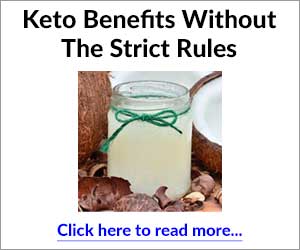 Research shows that tooth loss and decay can increase the risk of dementia, heart disease, and even premature death. It's a serious concern–a reason to keep those pearly whites in good shape.
But healthy hygiene habits, such as brushing twice daily, are only half the battle. Other habits unrelated to your hygiene could also weaken your teeth, and chances are you don't know you're even doing it. Yikes!
To keep your teeth strong, here are 3 common habits to watch out for:
Eating raw fruits. Sure, eating fruits and vegetables is a healthy habit–one that certainly is encouraged. But research shows people who eat a lot of raw fruits experience more rapid tooth decay. Why? Well it has to do with the amount of acids present in raw fruits, which eat away at your teeth's precious enamel. Over time, this can lead to tooth decay and loss. To prevent this, try eating a balanced diet of fruits, vegetables, and lean protein sources that are both raw and cooked. People who try to go raw vegan are the most likely to struggle with this problem.
Drinking hot beverages. Consuming hot beverages, such as cocoa, cappuccino, or tea, can lead to a much higher risk of tooth erosion, especially for people who drink it between meals. If you enjoy savoring its flavor before swallowing too, your risk is higher–the longer it stays in your mouth, the more damage it causes. If possible, switch to lukewarm or cool beverages instead, which are safer for your teeth.
Participating in wine tasting. If you enjoy swishing any sort of liquor in your mouth, which is commonplace during wine tasting, you too could harm your teeth's precious enamel. Research shows wine tasting erodes tooth enamel due to its high acidic content, putting you at risk of tooth loss. Though wine is usually associated with positive health benefits, how you enjoy it matters more.
While we definitely don't want to encourage you to avoid healthy eating and drinking habits, be cognizant of the way you enjoy them. Moderation matters, as well as limiting your intake of acidic foods and beverages. Healthier teeth equals a healthier body!