Lutein is a powerful antioxidant that reduces inflammation–and if you have atherosclerosis, something you need more of.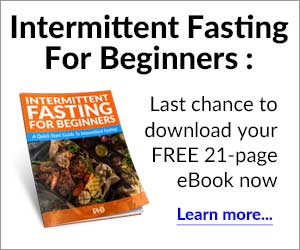 To get your fill, researchers recommend eating spinach, which carries it in abundance.
But you could unknowingly damage its effects by the way you cook or eat it.
In fact, heating it up for just a few minutes could destroy this valuable antioxidant, ruining its potential to improve arterial blood flow.
So what's the best way to prepare it?
It's best not to cook it at all.
The longer you cook it, the more it breaks down lutein, whether that's by microwave, oven, or stove.
Higher temperatures degrade it more rapidly, so keep cooking to a minimum.
Reheating should be avoided.
Trying to heat up leftovers? Chances are this could degrade the amount of lutein present, according to research. It can also degrade other vitamins and minerals present, rendering it unhealthy–and downright useless as a nutritious food.
When chopped, add fat to it.
Chopping spinach releases more lutein, but by mixing it with fat, the lutein is mixed together with it, enhancing its nutrition. For instance, if you chop it up to put into a smoothie, add something fattening as well, such as a high-fat yogurt or milk.
To keep it simple: The fresher it is, the better. To lower inflammation, eat as much raw spinach as your diet allows to fill your body full of lutein–and watch your blood pressure numbers lower naturally.
That's a double win!